Hotel services
airport transfer also with the helicopter
massage treatment in the hotel
sunlounger and parasol
individual organisation of tours on the island ( inclusive of insurances)
diving possibilities 10 km away, Sails routes, Surfing, Tracking and Rafting
www.lsr-srilanka.com
www.sunshine-watersports.com

Ayuveda new since November 2007
turtle farm close to the hotel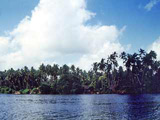 There are many reasons for a vacation in this paradise. Reasons like the warm ocean, palms which move easily in the wind, different climatic zones and a lovely scenery above as well as under the water.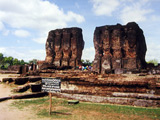 The island is full of cultural historic buildings. The old temple cities are worth a visit as well as the buildings of the colonial times of the Dutch, Portugueses and the Englishmen.
And do not forget the large numbers of beautiful diving places.