The hotel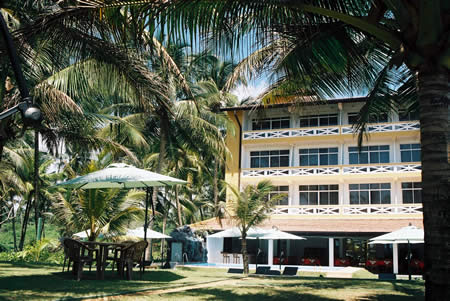 The hotel Kumavilla Beach was completed autumn 2005 and lies directly at the beach. It is located in the Southwest of the island, approximately 65 kilometres south of the capital Colombo. Personal and individual care is very important for the hotel. That is shown by the fact that it has only 8 bedrooms and 2 suits. Anyone who spends his holiday here, will get to know the world-famous Singhalese hospitality in its natural form. You will find all this without giving up European standards.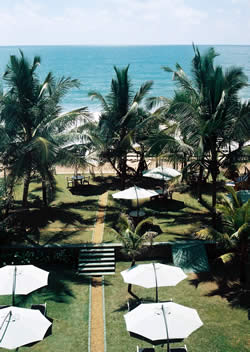 Our local team welcomes you at the hotel and takes care of you in a friendly an individual way. You jump out of the bed, directly into the warm ocean. Relax under palms from swimming in our beautiful garden with its subtropical plants. This garden separates the pool of the hotel from the big ocean. You can also sit on the terrace with ocean view where you can enjoy beautiful sunsets or where you can simply relax.
Since there is no other hotel in that area and no traffic you have the chance to enjoy the silence you deserve. The turtles have the same calmness like the area. They come to the beach at night and lay their eggs there. With a little bit of luck you have the chance to see and fell some nature you won't find easily. And all of this close to the frontdoor.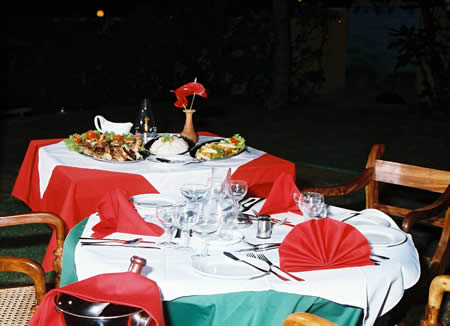 The restaurant
At our restaurant you find a whole variety on international dishes and drinks. You can choice between tasty starters, wonderful exotic main dishes cooked à la maison and sweet fruits of the island. Come to us and let us spoil you!